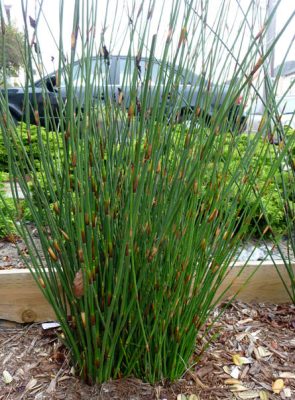 Cape Rush (Chondropetalum Tectorum)
This perennial makes a great addition to most landscaping projects in San Francisco. It's a dramatic addition with great color and stamina.
Where They Do Well:
Cape Rush likes full sun or partial shade, and enjoys a good breeze to run through it, making it a good San Francisco landscaping plant. The Cape Rush is one of the most unique plants in that it can tolerate a bog-like appearance, but works well with Mediterranean climate plants.
Maintenance:
They do require regular to ample water, but is tolerant of drought conditions after its new growth is complete. It's good to trim out old growth all the way to the ground, once you see new shoots starting to appear. It also performs well when grown at seaside locations and requires little watering on occasion as long you have good drainage!