Begin your water feature project now
The Timelessness of Landscaping with Ponds, Waterfalls & Fountains
Ponds, waterfalls, and fountains have been used in landscaping for centuries, and for good reason. Water features add a touch of elegance and serenity to any space, and can be customized to fit any size or budget. Ponds are used to create a focal point in a garden or can be hidden away in a corner for a more intimate feel.
If a waterfall is what you're looking for, we can build it to cascade down a slope, or it can be incorporated into an existing pond or fountain. The beauty of these water features is that fountains come in a wide variety of styles and can be used indoors or outdoors. No matter what your vision is for your landscape, water features are a timeless way to add beauty and interest.
At Tamate Landscaping, we specialize in creating unique and beautiful water features for gardens. Whether your wish is to create an Asian-themed or Western-style garden, we can construct and install one-of-a-kind fountains, ponds, and gardens for a range of spaces, dimensions, and budgets.
Custom Water Features
From Japanese Shishi Odoshi to Stone Water Walls and More
Paul is devoted to crafting water features that resonate with our clients' preferences. Water brings a sense of harmony and balance to the flora and fauna of a garden; Paul takes pride in transforming your garden into a mesmerizing retreat where every ripple and trickle invites beauty into your life.
Schedule your design consultation
The joy that Paul derives from working with native plants, wood, rocks and stones, and water features and creating one-of-a-kind exteriors is apparent in the many testimonials of his satisfied clients.
Also evident is the pride of ownership that goes into his work, an ethic of personal attention to every detail that Paul learned from working with his father, also a landscape gardener, from the age of 10. The range of Tamate Landscaping projects varies from the simple and elegant, to the intricate and complex and draws from over 25 years of working with the realities of San Francisco spaces.
Finished Water Feature Project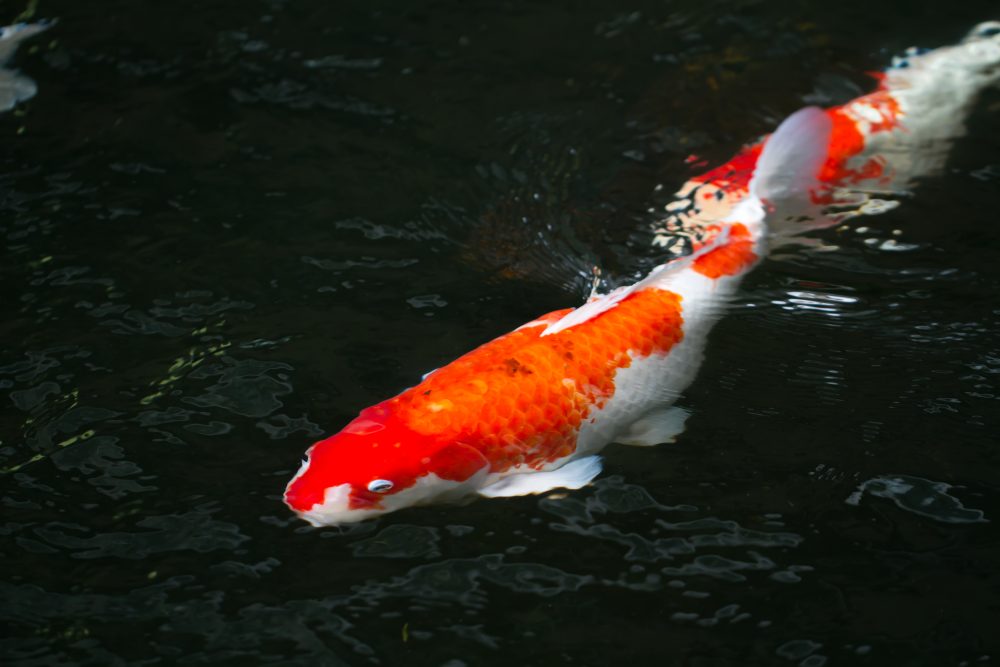 The client wanted an Asian-style garden centered on a koi pond. Crystal clear water was a must…" Tamate Landscape worked with this client and their space – a dry patch of yellowing grass surrounded by trees – to transform it into a refuge of classic Asian gentility, while utilizing 21st-century technology to maintain its pristine appearance.
Paul Tamate's crew replaced the existing dull, plywood deck with a custom-built redwood one, which seamlessly leads the owners and their guests to a stone pathway that parallels the koi pond they installed. The crew installed a state-of-the-art biological filtration system which keeps the koi pond clear and brilliant and makes maintenance exceedingly easy to manage.
Paul's place showcases what can be done with very limited space. To expand the yard, Paul's crew excavated 5' into the hillside, which required constructing a retaining wall. The team then created a 2000-gallon koi pond, complete with a two-stage, vortex and bio-filtration filtration system (which minimizes the pond's maintenance), installed a four-person cedar dry sauna, and draped the space in stonework and unobtrusive lighting features.
Design Inspiration Awaits
Whether your space whispers the subtle elegance of a minimalist design or narrates the diverse tapestry of a complex landscape, our custom water features promise to add a layer of depth and refinement, making every moment spent in your garden a step closer to nature's heartbeat. Contact Tamate Landscaping to discuss your project.