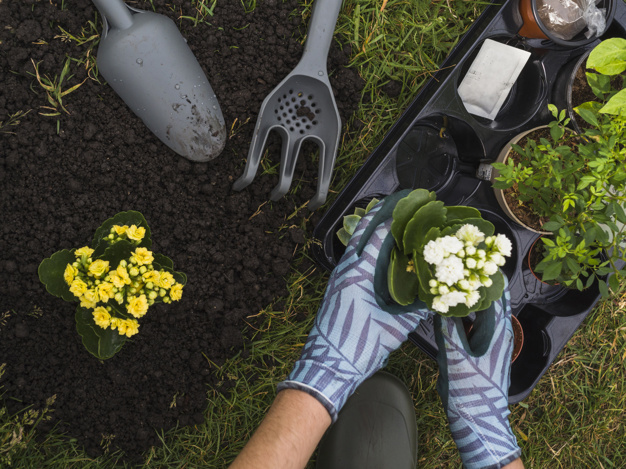 If you live in San Francisco, chances are you either have a sloped backyard landscape or know someone who does, or who needs ideas for attractive landscaping. After all, the city is well known for its hillsides and awesome views… thanks to the hillsides.
-But what if you want a garden landscape? What if you don't want a flat landscape, but can't think of how else you might develop your sloped backyard for a beautiful flowered view?
Thankfully, you aren't automatically stuck with either flatlands or hard, precise, terraced walls. Although both are beautiful in their own rights, there are other options that can be done with your sloped yard to turn it into a landscaped paradise.
Gently sloping pathways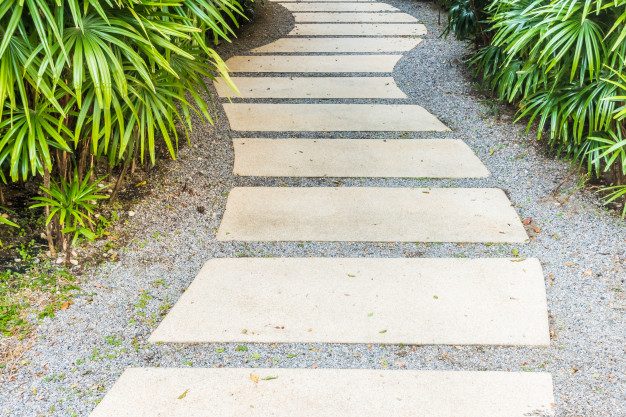 Some think that gardening on a hill is nothing but difficulty, which is one of the reasons many prefer to terrace. However, a gently sloping path that cuts across the grade (height of the slope) can go a long way to making it easier to garden the top or bottom of the hill. With an appropriately placed pathway, you don't have to worry about falling down a hill or huffing up one.
Planting in layers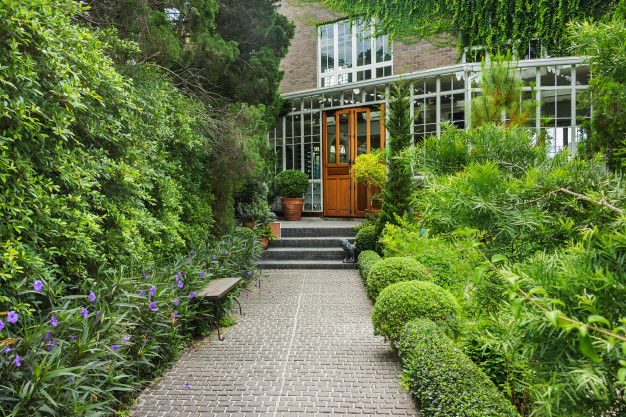 There's more than one way to make layers in a garden. For example, planting taller plants in the background and shorter plants in the foreground allows for an added depth to your landscape. As well, carefully placed mounds of earth in which to plant low-lying plants can create additional interest, drawing the eye down the path.
Choosing complimentary colors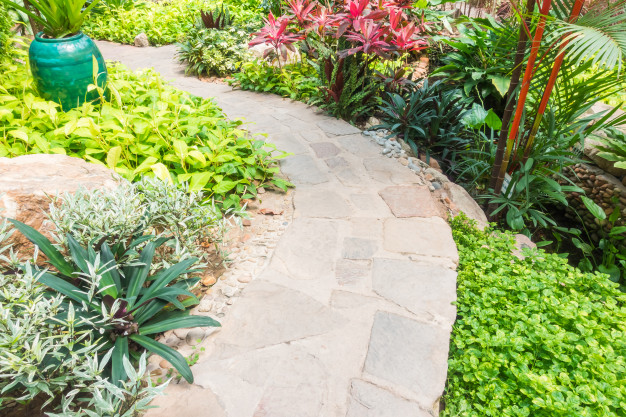 Choose plants with complimentary colors that don't blend in to each other. For example, Rainbow Maiden or Pink Electric Cordyline would be striking against Hollywood Juniper, with Asparagus Fern in front. Surrounded by bright green, the deep burgundy of the Maiden and Cordyline would stand out quite well. While plants like Cape Rush and Blue Fescue are beautiful, they have a tendency to blend into each other when looked at from an angle.
In short, there's more to sloping landscapes than creating terraces or using retaining walls to hold back the earth. These are excellent options of course, but not the end-all-be-all solution. Sloped backyards allow for unique angles from which to view your garden, as well as several places to incorporate sitting room.
In other words, don't give up on your sloped yard just yet. If you're looking for a way to design your garden so you can get the whole use of it, contact Tamate Landscaping. We specialize in creating the garden of your dreams, and have over 30 years' experience to prove it. We look forward to discussing your project!