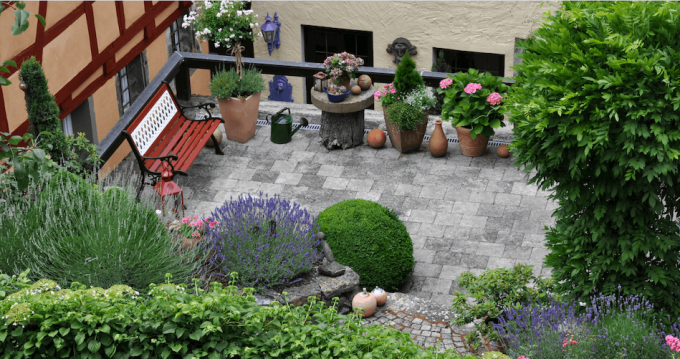 San Francisco is known for its diverse neighborhoods, hilly terrain, and mild climate, making it an ideal place for unique gardens. From community gardens to rooftop gardens, we have to maintain certain drought tolerant plants whether it's climbing roses or beautiful cottage gardens, with natural stones, gravel paths, our city offers a variety of unique and functional gardening options for residents and visitors to enjoy. In this article, we explore five types of unique gardens in San Francisco that are beautiful, functional, and ideal for outdoor spaces.
Community Gardens
San Francisco is home to many community unique gardens, which are spaces where residents can come together to grow drought tolerant plants, scented flowers. These garden paths and garden features are located in public spaces, such as parks or vacant lots, and are run by volunteers. Community gardens provide a way for residents to connect with nature and their neighbors, while also providing fresh produce as well as fragrant flowers for the community.
Some notable community gardens in San Francisco include the Alemany Farm, the Hayes Valley Farm, and the Golden Gate Park Community Gardens.
Rooftop Gardens
With limited space in the city, many residents have turned to rooftop gardening as a way to grow their own food and flowers. Rooftop raised garden beds can be found on top of apartment buildings, office buildings, and even houses.
Rooftop gardens have become increasingly popular in San Francisco over the last few years, as many urban residents seek to grow their own food in an ever-shrinking city space. With a population of 822,366, in an area of 46.9 square miles and limited land available for garden spaces, these innovative rooftop are unique and have been deemed a great solution for growing fruits, vegetables, and flowers while taking advantage of the city's natural resources.
In San Francisco, rooftop gardening has been embraced and encouraged by the local government as it is seen as a sustainable way to help reduce reliance on outside sources of food and beautify the city's skyline. City officials have provided incentives like free access to composting stations and even solar panels for those who choose to take up rooftop gardening. Additionally, The San Francisco Department of Building Inspection grants permits for installing raised beds or containers on rooftops that are suitable for both residential and commercial properties.
Urban Agriculture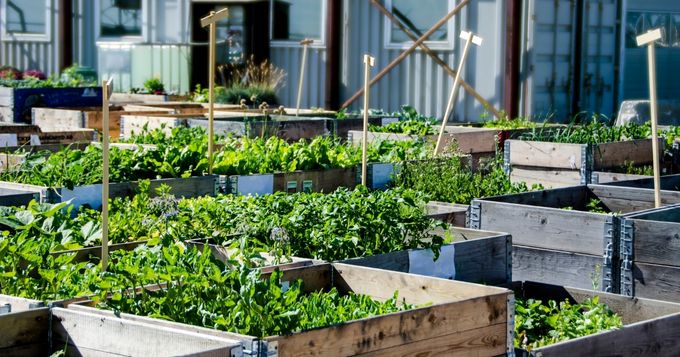 One example is San Francisco Urban Agriculture Ordinance which provides guidelines for what can be grown on rooftops – including edible plants such as herbs, vegetables, fruit trees and various types of flowers. This ordinance also regulates the amount of soil used in raised beds or containers as well as limits on how tall any structures can be in order to prevent neighborhoods from being negatively impacted by too large of a garden taking up space on a single building. The ordinance also requires that any urban agriculture projects must include water conservation systems such as rain barrels or greywater recycling systems.
For those wishing to start their own garden projects in San Francisco, there are numerous resources available – ranging from online resources such as websites dedicated to rooftop gardening tips or community organizations offering workshops and classes on gardening with limited space. Additionally, many companies offer custom design services and installation services that provide step-by-step instructions for setting up your own raised bed or container garden on your roof. As with any project involving construction or installation outdoors, it is important to consult local authorities before embarking on such a project.
The Benefits of Rooftop Gardens
They are immeasurable, from providing green spaces that help promote healthier breathing air quality through increased photosynthesis rates; improved insulation values which can result in reduced energy costs; improved stormwater runoff management; reduced urban heat island effect; habitat provision for birds and other animals; plus food security (especially useful during emergency situations) – all factors that add up to a more sustainable future for the city of San Francisco!These gardens not only provide a green oasis in the city, but they also help to reduce the heat island effect and improve air quality. Some notable rooftop gardens in San Francisco include the Westfield San Francisco Centre Rooftop Garden and the San Francisco General Hospital Rooftop Garden.
Edible Gardens
Edible gardens are a great way for San Francisco residents to grow their own food and become more self-sufficient in their lives. Not only do they provide the gardener with fresh, nutritious produce, but they also promote sustainability while reducing food waste. Edible gardens can be found just about anywhere in the city – from rooftop gardens to small backyard spaces to large community gardens.
Farms Around San Francisco
The Hayes Valley Farm is one of the most famous edible gardens in San Francisco. It's unfortunately closed, but the farm began as an experiment by local activists who wanted to test whether or not it was possible to create an urban farm that could be sustained year-round. During its heyday the farm was a thriving community space where neighbors and visitors can learn about sustainable farming and permaculture practices while volunteering and harvesting from the seven acres of vegetables, fruits, and herbs grown onsite – all of which are donated back into the community for free.
The Alemany Farm is another popular edible garden located on a two acre lot along Alemany Boulevard near Interstate 280. The lot has been transformed into an educational urban farm and a model of sustainable living. The garden provides fresh produce to local residents through its weekly farmer's market, while also teaching visitors how to grow their own food sustainably at home. Additionally, there are several workshops and volunteer opportunities available throughout the year that help teach people how to foster healthy relationships with nature while promoting responsible land stewardship practices in their own lives.
Edible gardens are becoming increasingly popular throughout San Francisco as more people recognize the importance of fostering greater self-sufficiency in their lives while reducing their environmental impact on the planet. With access to education programs, resources and volunteers who are passionate about growing organic fruits and vegetables using sustainable practices, edible gardens offer many benefits for both individuals and communities alike!
Japanese Gardens
Japanese Gardens are a popular attraction in San Francisco, due to their ability to create a tranquil and peaceful atmosphere. These gardens are designed with an aesthetic that seeks to combine nature with human elements, and they often feature stone paths, ponds full of koi fish, rocks arranged in intricate patterns or used as bridges, and carefully pruned trees and bushes. The colors are typically muted and green is the most prominent hue.
In addition to being visually calming, Japanese Gardens are places for contemplation and meditation. Benches can be found throughout these gardens so people can take a moment for themselves in this serene setting. The presence of water also helps to create a relaxing atmosphere; it not only provides movement but also acts as a mirror reflecting the environment around it.
San Francisco is home to several Japanese gardens, which offer a peaceful oasis in the city. These gardens have drought resistant plants. They're known for their serene atmosphere and use of natural elements such as water, rocks, and plants. Japanese gardens in San Francisco include the Japanese Tea Garden in Golden Gate Park and the Japanese Garden at the Strybing Arboretum.
Factors to Consider When Planning to Create a Garden on Your Property
Clearly, having a unique garden on your San Francisco property will help you fetch the highest price in the real estate industry if you decide to sell it. Here are five main factors to consider before creating the garden to get utmost value for money.
Climate
The climate in San Francisco is mild with cool, foggy summers and mild winters. It is important to consider the specific microclimates of your garden area, such as exposure to sun or wind, and choose plants that will thrive in those conditions.
Soil
The soil in San Francisco can vary greatly depending on location. Some areas may have heavy clay soils while others may have sandy soils. It is important to test the soil in your garden area to determine the composition and pH level, and amend it as needed to support the growth of your chosen plants.
Water
With a Mediterranean-type climate, San Francisco is known to have a dry season, so it is important to consider how you will provide water for your garden. Whether through irrigation, a rainwater collection system, or other means, it is essential to have a plan in place to ensure your plants receive the water they need to thrive.
Space
San Francisco is a densely populated city, and space for gardening can be limited. Consider the amount of space you have available for your garden and choose plants that will fit in that space. You may also want to consider vertical gardening options such as trellises or wall-mounted planters to make the most of your limited space.
Maintenance
Gardening requires a significant amount of time and effort to maintain. Consider your own availability and willingness to commit to maintaining your garden. Choose plants that are appropriate for your level of experience and time constraints. It is also a good idea to research the specific maintenance requirements of the plants you are considering before making a decision.
Conclusion
San Francisco is a city that offers a variety of unique and functional gardening options for residents and visitors to enjoy. From community gardens to rooftop gardens, the city has something for everyone. Whether you're interested in growing your own food or simply looking for a peaceful place to relax, San Francisco can accommodate any landscape architect garden that suits your needs.