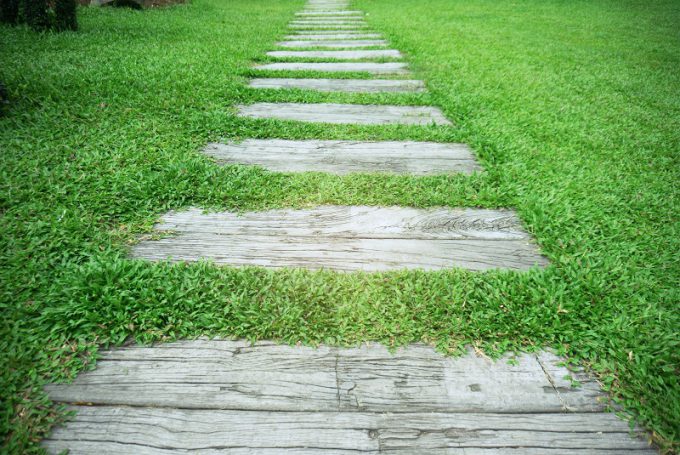 We've done our share of huge landscape projects. One of the ones that comes immediately to mind is hauling a 1,000 pound boulder through the client's house as part of a water feature. But not all projects have to be large, involved or elaborate as this one. Small landscaping projects can bring just as much beauty to a yard as large ones, like it did with this project in Ingleside Heights.
A Simple Garden With a View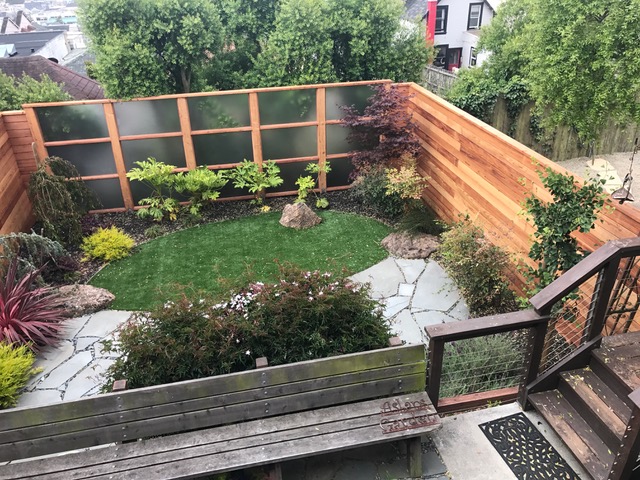 Our client wanted something simple, beautiful and private. Nothing too elaborate, but she still wanted to sit and enjoy nature's beauty without too much reminder of the city's hustle and bustle. A nice, higher-end fence would make a great backdrop for the garden.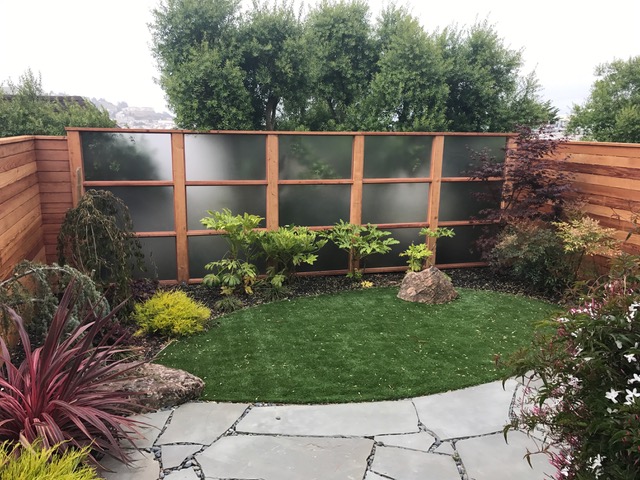 We came up with a horizontal redwood fence, which breaks the monotony of green-on-green, but keeps the natural look. Not only are redwood fences beautiful, but they have a high durability. Thanks to the natural oils in the wood, redwood has a tendency to repel insects and moisture – which means our client's new fence will have less chance of warping, splintering or rotting. We also used stainless screws for longevity.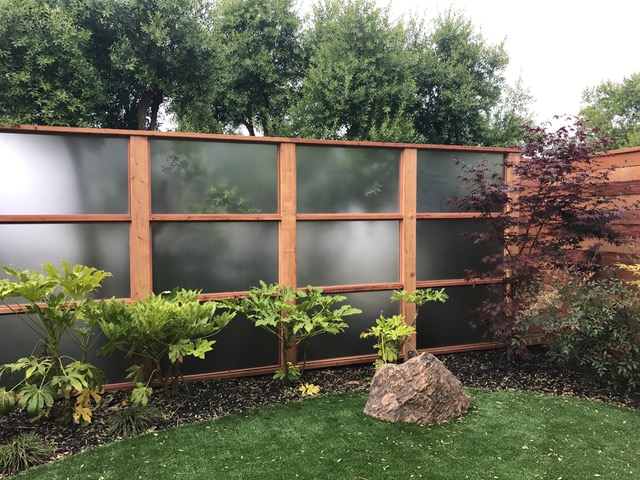 To really set the garden off, we used tempered, frosted glass panels at the rear property line. The tempered glass allows privacy without blocking out natural light. Unlike Plexiglas, these glass panels will never yellow with the UV light of the sun.
Backdrops Are Important, Too
Here's a pro tip for creating beautiful, peaceful backyard landscapes: the backgrounds are important, too.
Whenever we're contracted for a landscape project, fencing and retaining walls are often part of the contract. That's because a garden isn't complete without the right type of backing. Imagine a Japanese garden with an old, rickety, grayed-out fence, or a water feature with a dead tree in the background.
In short, if the background doesn't match the foreground, it's not a complete picture. However, the right background, as seen in the project above, can provide large returns for your small landscaping projects and garden design.