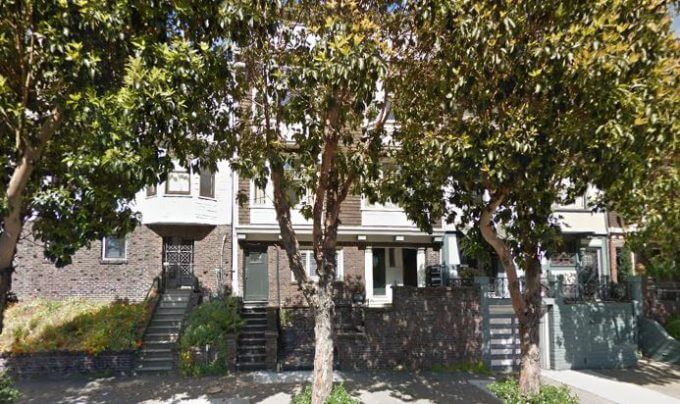 We love challenging landscape projects; we must. During a landscape project in Laurel Heights, we moved three large boulders and all the landscaping materials through the owner's home. This time, it was easy; this time, we just had to move one boulder – up a flight of stairs to the back yard.
Pressed up against the edge of Duboce Triangle, a "walker's paradise," 76 Castro Street has an unassuming, genteel front that blends in with its neighbors. The backyard we were shown matched the look of the front, though looking worn down.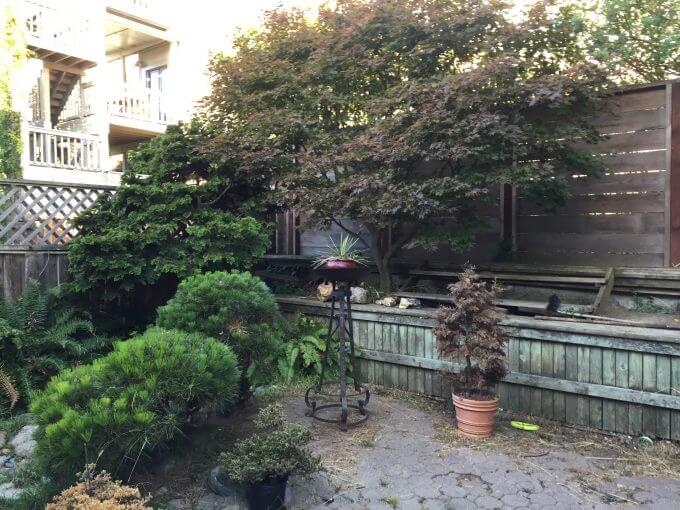 The owner wanted a complete rebuild  of the backyard, from the ground up. We gutted the entire back yard, including a deck. The only features that remained of the original setting were two mature maple trees. We designed the garden around the maple trees, so as not to disturbed them.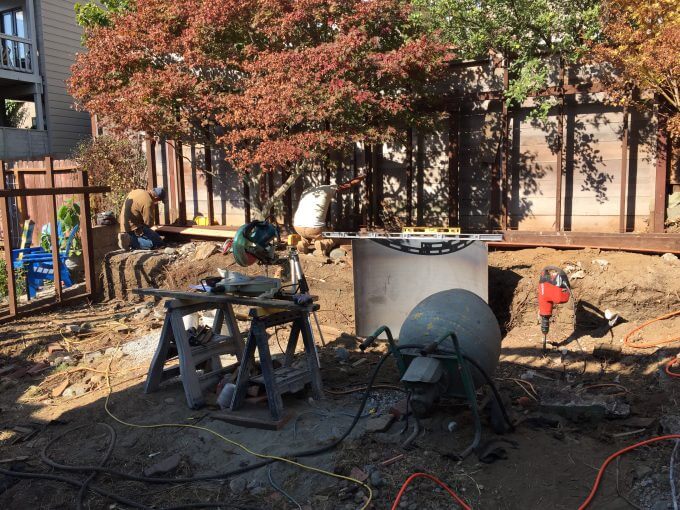 The new garden design including a stone retaining wall, replacing a weather-worn, wooden one. The old fencing we replaced with new, horizontal redwood fencing.
We also added a fire pit in the center. In the background of the picture above is a huge steel plate that we sent away to have bent by a huge hydraulic press. The plate makes a deflector for the custom gas fire pit.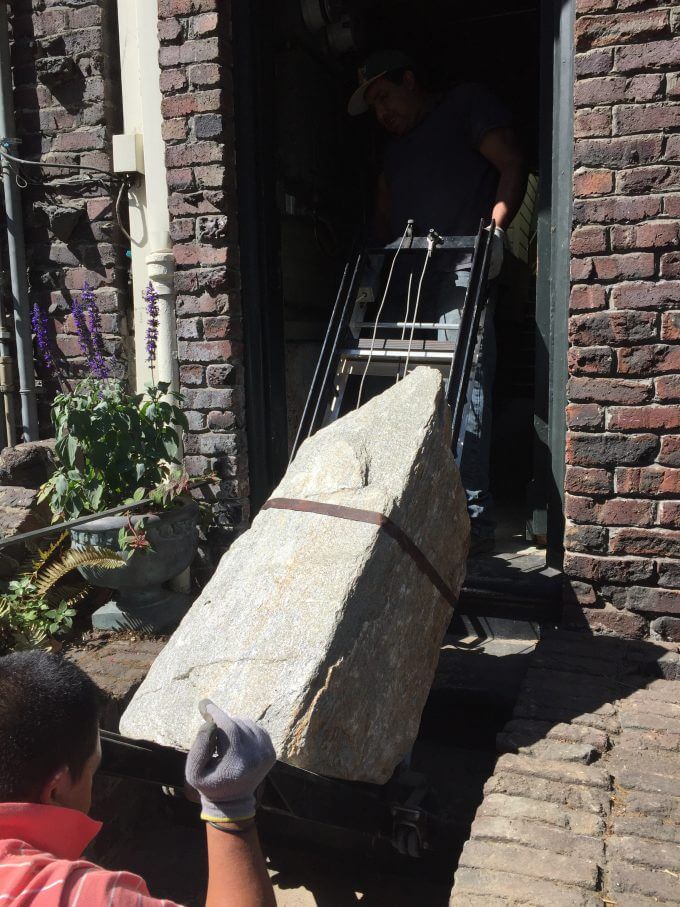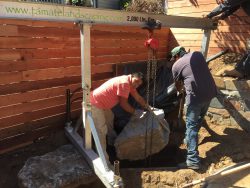 The most challenging part of this project was, as mentioned in the beginning, moving yet another large boulder. The boulder would become the base of a small stone cascade.
We also added new IPE decking, as well as a flagstone patio and a basalt bridge that leads across a stone creek. By the new retaining wall is the tinkling sound of water from the small stone cascade.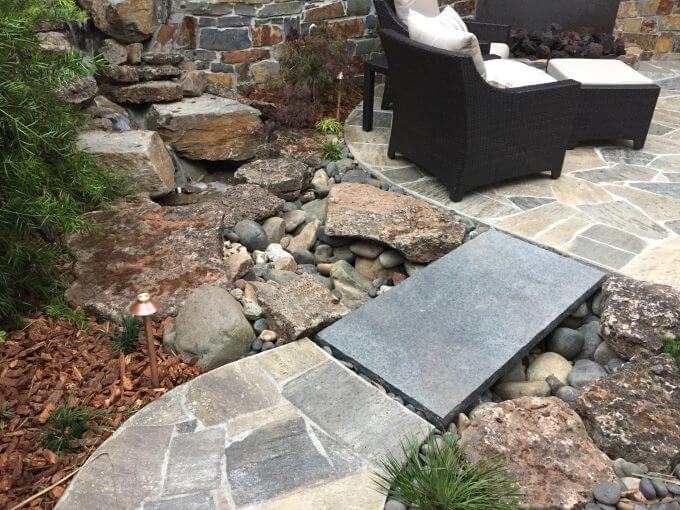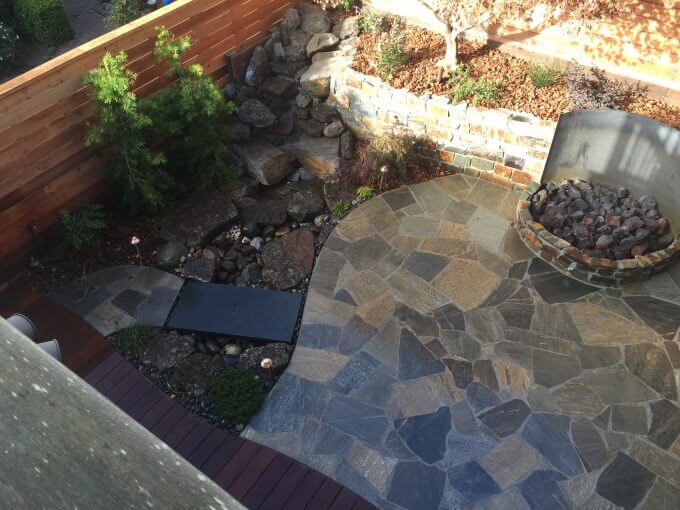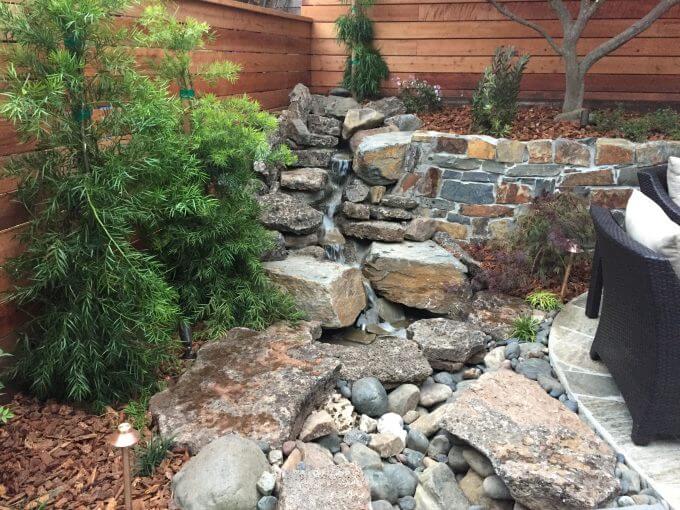 Finally, we installed landscape lighting to provide warm tones at night.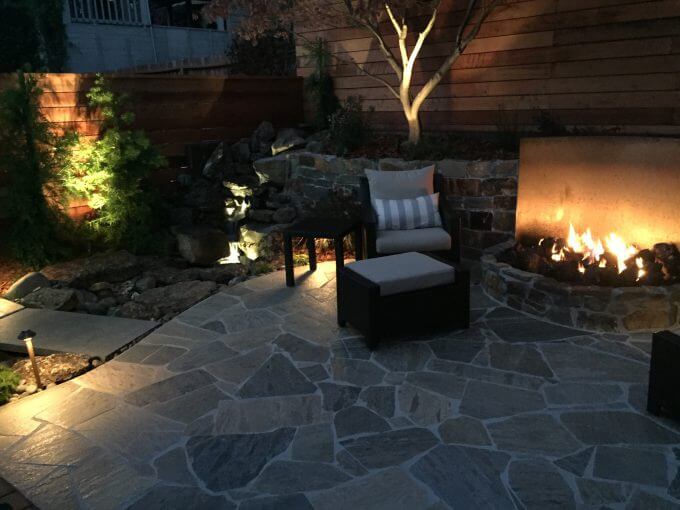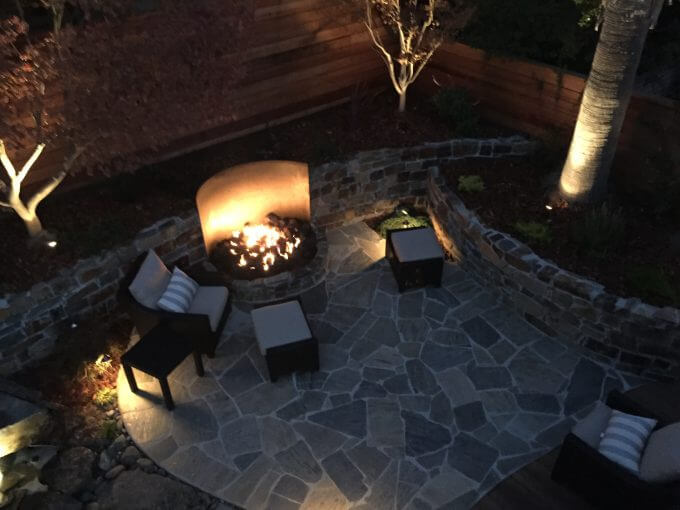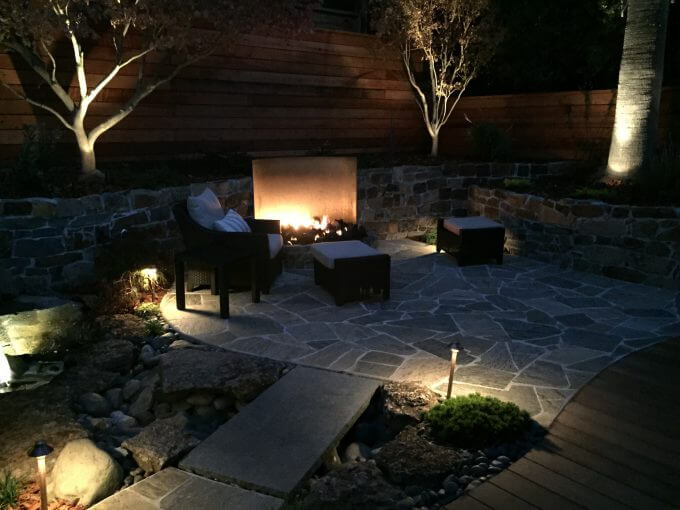 It was a fun project, and we think the pictures speak for themselves!
Are you interested in renovating your backyard landscape? Contact Tamate Landscaping to discuss your project.