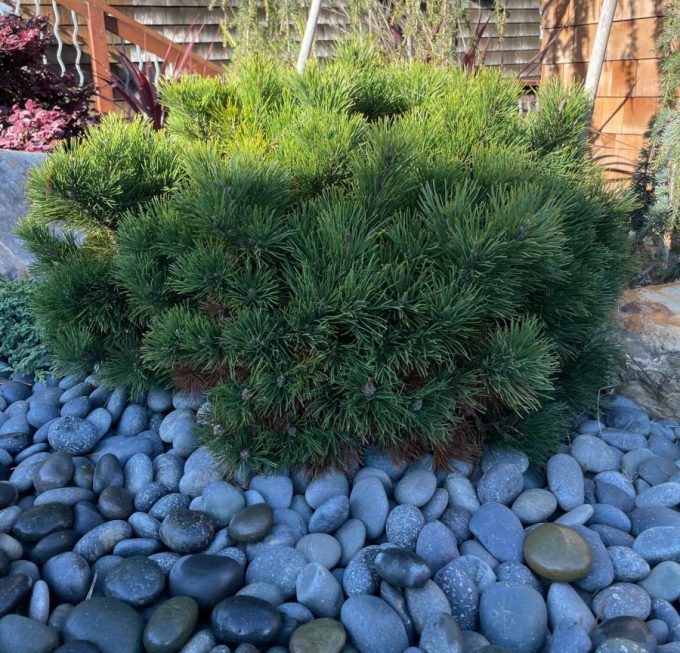 The world offers a rich palette of plants that thrive in our local San Francisco gardens. They symbolize the essence of the state's diverse ecosystems, from its coastlines to its valleys. As more residents recognize the importance of sustainability and environmentally friendly practices, there's been a renewed interest in landscaping with friendly flora species rather than planting water lilies in the desert. When appropriately nurtured, plants can transform any space into a vibrant, sustainable, and water-wise oasis.
Tamate Landscaping is dedicated to educating homeowners about the benefits and care requirements of the range of flora that can thrive in the calm, wet, dry, foggy, clear, sunny, windy climates of good 'ole San Fran. Whether you're a newbie gardener or just looking to incorporate more plants into your landscape, this guide is for you.
Understand the Benefits of Using Friendly Plants
The plants we choose are more than visually stunning additions to your garden; they come packed with benefits tailored to California's particular environment. From demanding less maintenance to supporting biodiversity, these plants are a smart choice for any garden, regardless of size. 
Low Maintenance and Drought-Tolerant:
California-friendly plants thrive in our local conditions, as they are inherently drought-resistant and generally easier to care for than many other species. Additionally, their natural resilience translates to reduced water bills and less frequent maintenance interventions, saving homeowners time and money.
Support Local Ecosystems:
These plants provide vital food and habitat for local wildlife, including birds, bees, and butterflies. By planting them, you're contributing to a richer, more biodiverse environment. Moreover, these plants often have similar relationships to local fauna as native plants do, ensuring a balanced and harmonious ecosystem in your garden.
Natural Beauty:
From the vibrant Blue Fescure to the elegant Chinese Fringe Flower, the plants we use offer a wide range of colors, shapes, and sizes, adding aesthetic appeal to any garden. Their unique textures and growth patterns also provide dynamic visual interest year-round, making every season a spectacle in its own right.
Choosing the Right Plants for Your Garden
Planting might seem straightforward, but choosing the right plants for your space requires careful thought. The richness of the flora means there's a plant for every soil type, sunlight, and climatic condition. By understanding your garden's distinctive requirements and characteristics, we select plants that will not only thrive but will also elevate the beauty and functionality of your space.
Consider Your Soil Type:
Not all California-friendly plants thrive in the same kind of soil. Your soil should be tested to determine its type (sandy, loamy, or clay), and then plants selected that are suited to those conditions. Understanding your soil's composition is paramount; it influences water retention, nutrient availability, and overall plant health, ensuring your selections have the optimal foundation to flourish.
Know Your Hardiness Zone:
We're generally in USDA Hardiness Zone 10. We make sure we know the plants that thrive in this zone to ensure they'll prosper in your garden. This zone classification takes into account temperature extremes, helping landscapers predict which plants are most likely to succeed in their specific location and reducing the risk of plant loss due to climatic factors.
Factor in Sunlight:
Some plants, like the Mugo Pine, thrive in full sun, while others, like the Fatsia Japonica, prefer shaded environments. Monitor the sun's path in your garden and choose plants accordingly. Recognizing and respecting these sunlight preferences is crucial; it not only boosts plant vigor and bloom potential but also decreases the likelihood of stress-related diseases and pests.
Planting and Establishing Your Flora
The journey from a potted plant to a flourishing garden resident is intricate. The initial stages of planting and establishing your chosen flora are crucial in determining their health and longevity.
Here, we'll show you the best practices for setting plants on a path to robust growth, ensuring they enrich your garden for years.
Proper Spacing:
Ensure that you space your plants adequately. This gives their roots room to spread and minimizes competition for water and nutrients. Moreover, appropriate spacing can enhance air circulation, reducing the risk of plant diseases that thrive in crowded, humid environments.
Deep Watering:
When first establishing your plants, it's essential to water them deeply. This encourages the roots to grow downwards, seeking moisture and establishing a solid foundation. Deep watering routines promote the development of extensive root systems, equipping plants with better resilience during dry periods and ensuring long-term health.
Mulching:
We apply a 2-3 inch layer of mulch around your plants. This will help conserve moisture, regulate soil temperature, and suppress weeds. Beyond these benefits, mulch also adds organic matter to the soil as it decomposes, enriching it with nutrients and improving its overall structure.
Ongoing Maintenance and Care
Every garden, regardless of its components, demands ongoing attention and care. However, the beauty of California-friendly plants lies in their inherent ability to flourish with minimal intervention. But minimal doesn't mean zero. From efficient watering to timely pruning, there are certain practices you'll need to adopt to keep your garden in peak condition.
Watering:
Once established, many plants require minimal watering. However, it's essential to give them a deep soak during extended dry periods to ensure they remain healthy. Being attentive to their water needs and adjusting based on seasonal changes can significantly extend the lifespan of your plants, ensuring they provide beauty and function in your garden for years.
Pruning:
Regular pruning helps maintain plant health and shape. Remove dead or diseased branches and spent flowers to encourage new growth. Pruning rejuvenates plants and allows sunlight and air to penetrate, fostering better growth and reducing the potential for disease.
Pest Management:
Keep an eye out for common issues. If you notice pests, opt for natural or organic solutions whenever possible. Adopting a proactive approach to pest management, such as inspecting plants regularly and ensuring their optimal health, can deter many pests before they become a significant problem.
Want To Learn More?
Caring for plants is a rewarding endeavor that pays off in numerous ways, from conserving water to supporting the ecosystem. At Tamate Landscaping, we're proud to promote and support the use of these plants in San Francisco's gardens. We can help you choose the best plants to thrive in harmony with your yard's environment. With a bit of knowledge and effort, you, too, can cultivate a lush, thriving landscape that celebrates the natural beauty of our state.