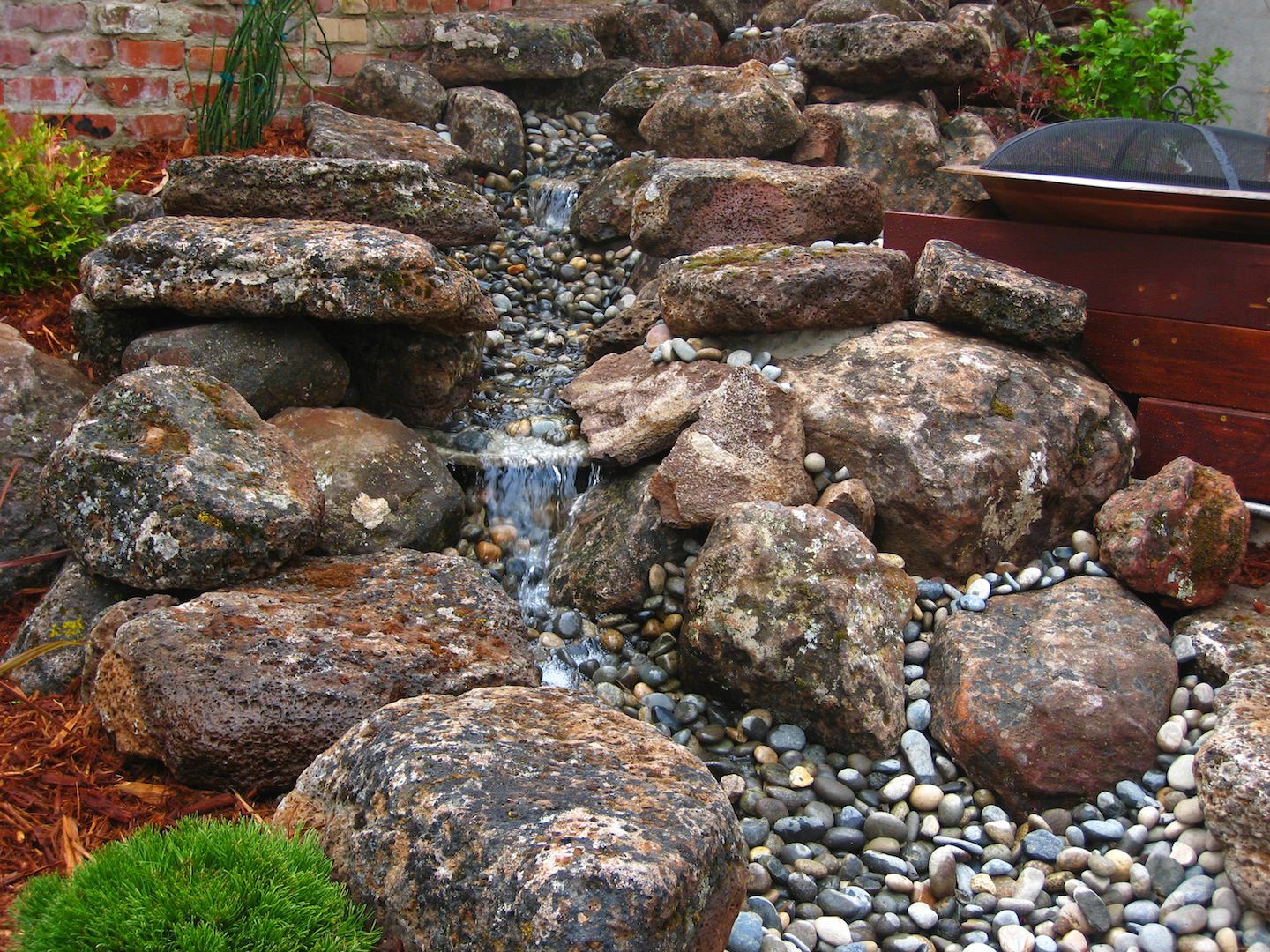 As a landscaping enthusiast, you know the materials you use can determine if you have a landscape "do" or a landscape "don't". One of these essential materials used in landscaping is, you guessed it, rocks! Choosing the right style and type of landscaping rocks could make the biggest impact on the desired outcome of your landscape. In this article, we will explore the many different options so you can have a better idea of what would be the best choice for your ideal landscape.
Points to Keep in Mind: Style, Color, Size, and Functionality
One of the things you quickly learn when you provide landscaping services is that the right landscaping materials can make a significant difference in your yard's overall appearance.
Here are some points to take into consideration when choosing the right type of landscaping rocks for your home project:
Style
Consider the image you want to create when designing your landscape. If you have a more natural-looking yard, boulders and river rocks may be more suitable to maintain the natural appearance while still enhancing it. While, if you have a more formal yard, stepping stones or flagstones may be a better option to create patterns or sharper edges. Remember, you want to accent your landscape, not overwhelm the natural flow of its elements.
Color
Choose a color that complements your home's exterior and other landscaping elements. Boulders and river rocks come in a wide range of colors, making them easy to match with your existing landscape and home exterior. If you have a relatively light exterior and landscaping elements, use darker colors to bring lighting balance, as well as create a more unified image.
Size
Consider the size of the rocks or stones you choose. Large boulders may be too overwhelming for a small yard, while smaller river rocks may be anticlimactic in a larger space. Whether large or small, there is a place for every size of rock. Just keep in mind what type of image you're creating. Do you want people to focus on the rocks or the areas they're accenting?
Functionality
Consider the functionality of the stones used. Gravel is excellent for creating paths and driveways. On the other hand, stepping stones and flagstones can create a unique view in your garden by creating an eye-catching border or pathway with their many available designs and shapes.
Your Stones and Where to Use Them
What type of landscaping rocks should you use? There are many types of landscaping rocks and stones available, each with their unique characteristics and potential uses. From the smallest rock to the biggest stone, rocks can be used to create the garden you desire and the view your neighbors envy.
Here are the most common sizes seen in landscaping and their potential uses:
Boulders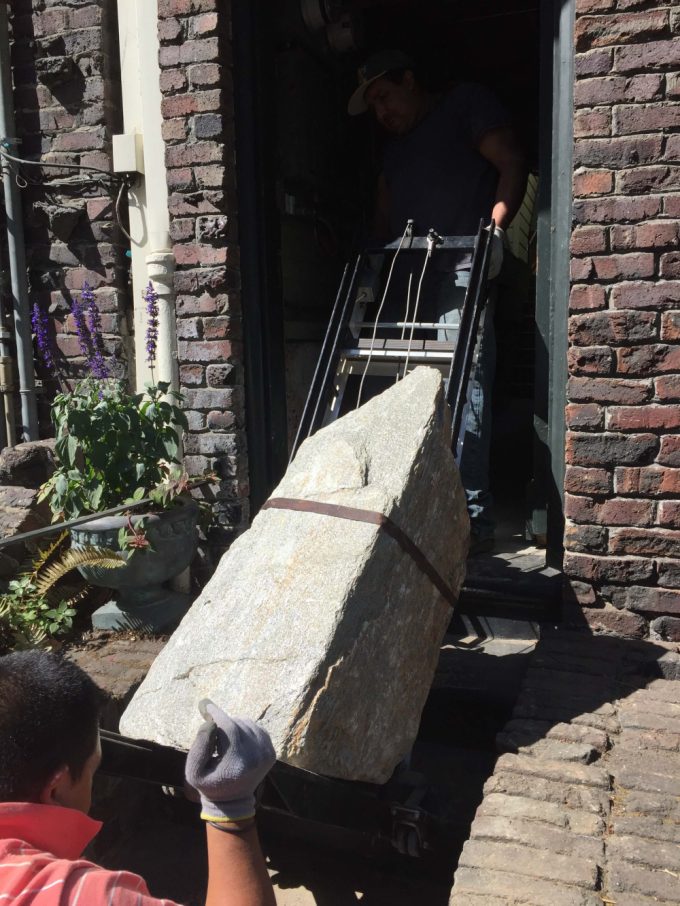 Boulders are large rocks that can weigh several tons and come in different sizes, shapes, and colors. You can use boulders to create a focal point in your garden or to accent a natural feature such as a waterfall or pond. You can also use boulders to create retaining walls, seating areas, or to define a border in your garden.
Gravel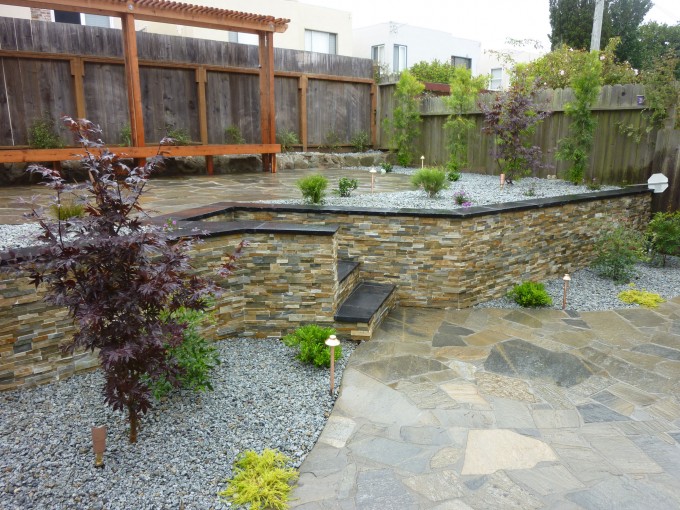 Gravel consists of small, crushed rocks that are typically 3/4 inch or smaller in diameter. It's commonly used to create walkways, driveways, and patios. It is also ideal for adding drainage to your landscape.
The smaller size of gravel makes it easy to walk on and provides a unique texture to your outdoor space, whereas the larger in diameter gravel is perfect for drainage. The larger diameter gravel creates more spacing between the stone,s allowing water to drain while still keeping dirt, washed away by erosion, in place longer.
River rocks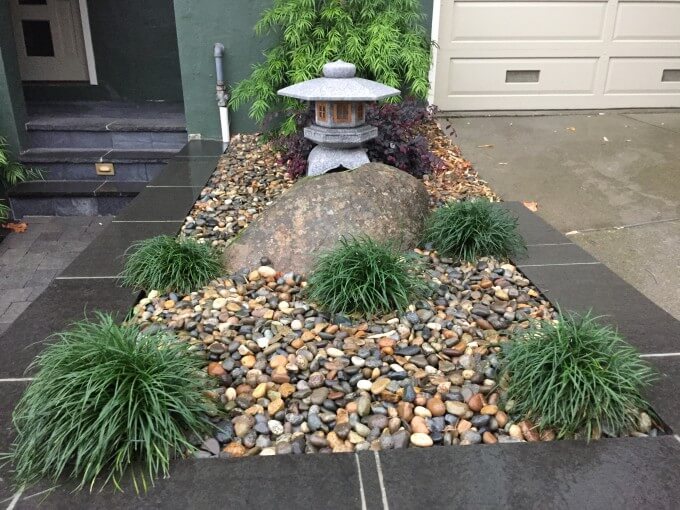 River rocks are usually found as smooth and polished stones that are available in different sizes and colors. They can be used to create a natural-looking border around your garden or to add interest to water features. One example of a commonly used size variety, such as pea gravel, can be used as a ground cover in areas where grass or other plants may not grow such as areas around above-ground pools and lined ponds or fountains.
Stepping Stones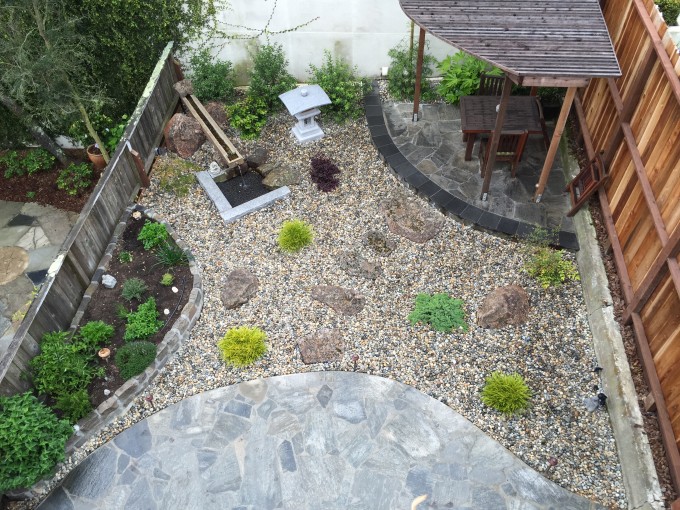 These are relatively flat stones used for creating a pathway or adding some visual flare to a landscape. Use these to create pathways or borders around your water fountains, tree bases, or flower beds to make them pop and be more elegant to the eye. With many options of shape and color, there are many creative ways to use stepping stones.
Flagstone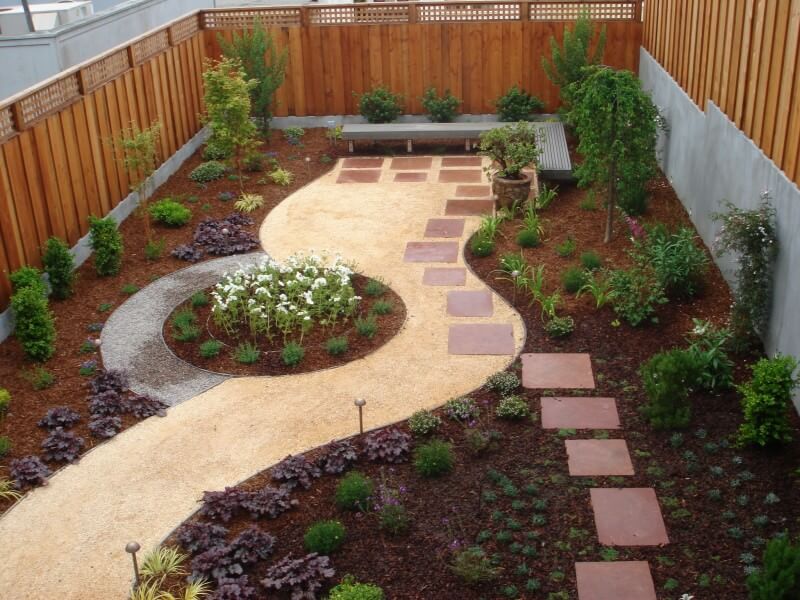 Flagstones are flat stones used for forming a patio or walkway. Use flagstone to create a patio or walkway. With their many shapes and sizes, they can provide a natural-looking surface that blends well with your garden's surroundings as well as a perfect base material for canopies and other outdoor furniture.
Conclusion
Choosing the right materials can make a significant impact on your exterior landscape's overall appearance and visual flow. Whether your landscape design has stone fire pits, garden beds, or even just a rock garden rocks in landscaping are abundant. By taking into consideration the style, color, size, and functionality of the materials, you can create a beautiful and unified landscape.
If you choose the large and in charge boulders or the simple yet regal river rock, there are various ways to incorporate these materials into your garden and enhance your yard's natural beauty.
Learn more about our custom stonework design and rock gardens, and get inspired by our portfolio.