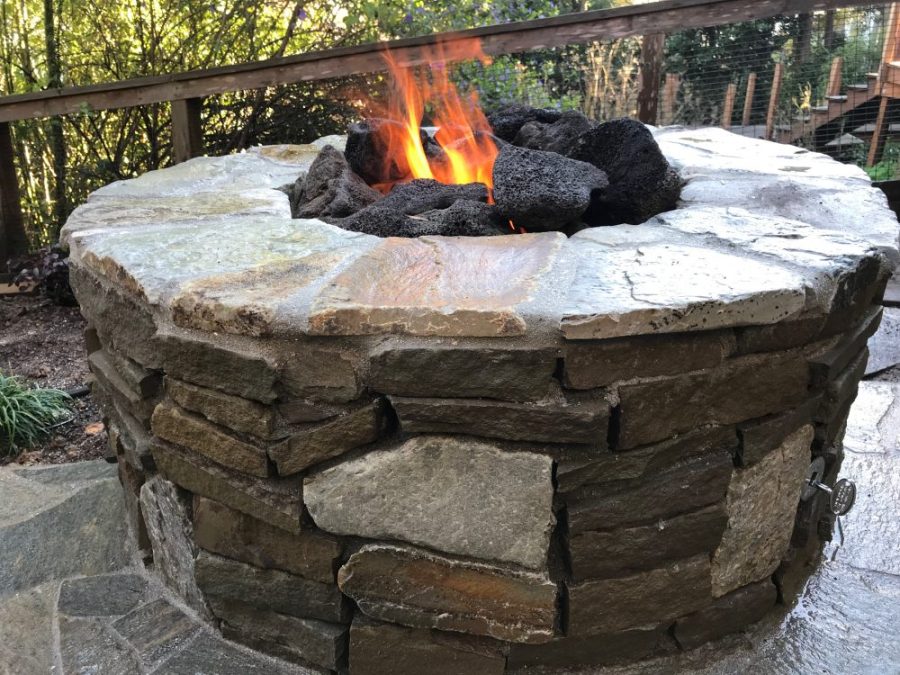 In the heart of San Francisco, where urban sophistication meets natural splendor, the age-old art of masonry emerges as a defining voice in landscape design. With every stone placed, masonry transforms ordinary spaces into masterpieces, blending history, durability, and natural beauty. 
For those new to landscaping or those looking to redefine their outdoor spaces, understanding the intricacies of masonry can unveil endless opportunities. In this guide, we'll journey through the foundational elements of masonry in landscape design, exploring its aesthetic allure, diverse applications, and the undeniable benefits it brings to any property.
The Timeless Appeal of Stone
Stone has been an integral part of human civilization's architecture and design. Think of the great Stonehenge in England or the intricately carved temples of ancient civilizations. They stand as a testament to stone's enduring appeal and resilience. In the context of landscaping, stone seamlessly blends the ruggedness of nature with the finesse of design. It complements greenery, water, and even other hardscaping elements, creating a symphony of textures and colors.
Furthermore, the tactile experience of custom stonework, whether underfoot on a pathway or touched on a garden bench, evokes a grounding, earthy feeling. It reminds us of our connection to the environment and can serve as a meditative focus in gardens, fostering a sense of peace and tranquility.
Types of Stone in Landscape Masonry
Masonry in landscape design isn't a one-size-fits-all approach. The choice of stone, with its unique texture, color, and durability, can dramatically alter the ambiance of a space. From the old-world charm evoked by cobblestones to the modern, sleek appearance of manufactured pavers, every stone tells a story.
As we delve into the different types of stone used in landscape masonry, consider the aesthetic and functional attributes of each and how they might fit into your vision for your outdoor sanctuary.
Flagstones: Large, flat stones often used for patios and walkways. Their irregular shapes create a puzzle-like pattern, which is both rustic and visually engaging.
Cobblestones: Traditionally used for roads, these rounded stones are excellent for driveways and paths, giving a vintage appeal.
Pavers: These are manufactured stones that come in various shapes, sizes, and colors. They're perfect for creating a uniform look in patios and walkways.
River rocks: Smooth, rounded stones that are perfect for creating borders or for use in water features.
Boulders: These larger stones can serve as focal points in a garden or as natural seating.
Benefits of Masonry in Landscaping
The decision to incorporate elements that are both enduring and versatile in our outdoor spaces is invaluable. With its sturdy composition and visual charm, masonry has long been a cornerstone in achieving this equilibrium.
Beyond the immediate aesthetic allure that stone structures bring to a landscape, they offer a range of advantages that touch upon practicality, sustainability, and long-term value. Before diving into the detailed benefits, it's essential to grasp the broader impact masonry can have on our spaces and, by extension, our lives.
Durability: Stone structures are built to last. They resist weathering and stand firm against the test of time.
Low Maintenance: Once installed, stone requires minimal upkeep. An occasional rinse or sweep is usually sufficient.
Eco-friendly: Stone is a natural, eco-friendly material. Moreover, permeable pavers can allow water to seep through, reducing runoff and recharging groundwater.
Adds Value: Masonry installations increase a property's aesthetic and resale value.
Incorporating Masonry in Your San Francisco Landscape
San Francisco, with its iconic rolling hills, historic neighborhoods, and breathtaking vistas, offers a unique canvas for landscape design. The city's blend of urban structures and natural beauty creates a tapestry of design opportunities, making masonry a particularly invaluable tool in carving out distinct outdoor spaces. Whether it's the challenge posed by a steep incline or the desire to recreate a slice of the city's architectural heritage in a backyard, masonry offers functional and visually captivating solutions.
As we explore the myriad ways masonry can be employed, consider how each application can be tailored to the specific nuances and character of San Francisco's diverse landscape.
Retaining Walls: Due to the hilly nature of San Francisco, retaining walls can be both a necessity and a design feature. These walls prevent soil erosion while providing terraced areas for planting.
Patios and Decks: An intricately laid stone patio can become the centerpiece of a backyard, offering a perfect place for relaxation or social gatherings.
Driveways and Walkways: Instead of plain concrete, consider using pavers, flagstones, or cobblestones to elevate the appearance of your driveway or garden path.
Water Features: Stone is a natural complement to water. Consider river rocks for a serene pond or a cascading stone waterfall to add tranquility to your landscape.
Xeriscaping: Stone, river pebbles, small water features surrounded by beautiful rock gardens – xeriscaping provides a water-efficient, green, drought-resistant landscape.
Tamate Landscaping: Your Masonry Experts in San Francisco
At Tamate Landscaping, our team possesses the expertise and passion to bring your masonry visions to life. Our designs enhance the aesthetic appeal of your outdoor space and ensure that every stone element is functional, durable, and aligned with your needs. Whether you're dreaming of a quaint stone pathway or an expansive patio oasis, we're here to craft your ideal landscape.
Our work showcases an array of projects, ranging from quaint garden pathways in Victorian homes to expansive stone patios in modern lofts. A commitment to quality, innovation, and sustainability underpins our approach to each project. By sourcing the finest materials and employing cutting-edge techniques, we ensure that every stone laid not only enhances the visual appeal of the space but also stands the test of time.
Whether you envision a Mediterranean-inspired stone terrace, a minimalist Zen garden, or a traditional cobblestone driveway, Tamate Landscaping stands ready to bring that vision to life with unparalleled craftsmanship and dedication.
Conclusion
Masonry is more than just arranging stones—it's an art that bridges the gap between nature and architecture. By understanding the basics of masonry in landscape design, homeowners can make informed decisions, transforming their yards into stunning outdoor havens. Embrace the beauty of stone with Tamate Landscaping, and watch your San Francisco landscape transform.
For consultations and expert guidance on landscape masonry, reach out to Tamate Landscaping, San Francisco's trusted partner in creating dreamscapes.