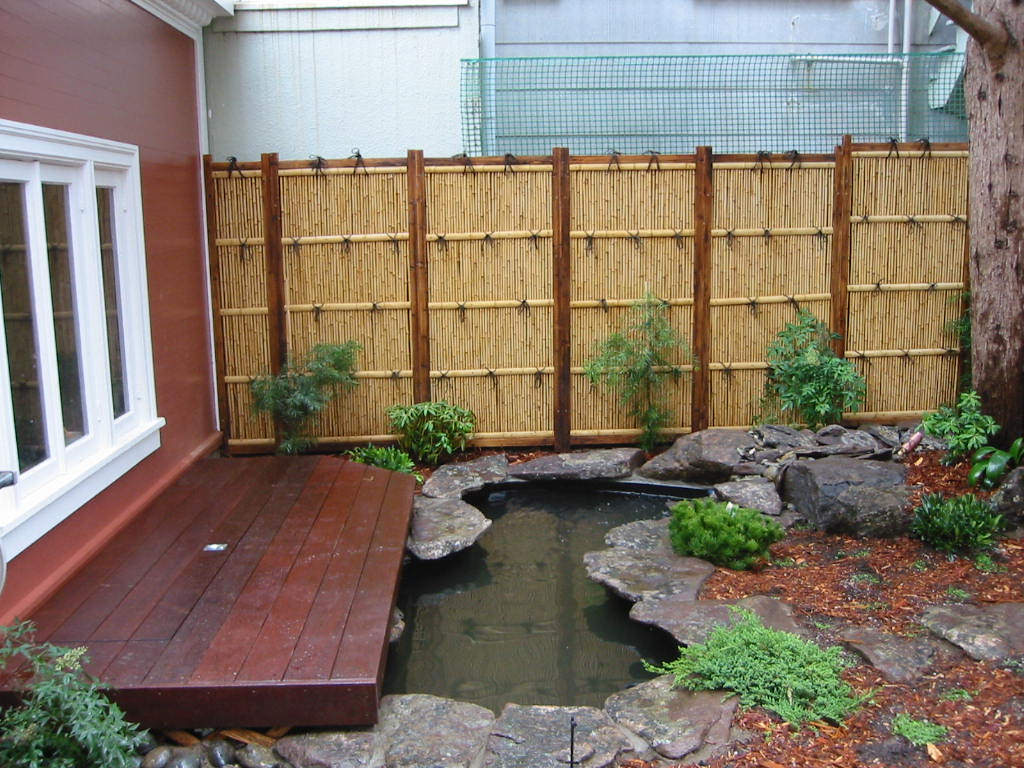 When your blood pressure is higher than the outside temperature and you're burnt out on tech, you need a place to go to enjoy San Francisco's stunning views and beautiful weather. Of course, your backyard may have views of your neighbor's backyard, and your front yard may be looking at a street, but that's why Mother Nature provided us with retaining walls, gardens, and patios. -And did you know there are actually benefits to a patio?
We know what you're thinking. You don't have time to worry about patio or deck design (but we do) and a DIY deck is a DIY don't.
That's okay! Sure, building a patio or deck can be a chore, but that's why you have patio builders like Tamate Landscaping, with years of experience in landscape design and installation.
5 Benefits of Having a Patio in San Francisco
There are plenty of benefits to adding a patio to your home beyond being able to say you have a patio (which is cool already, right?). For one, it's the perfect opportunity to grow your own plants and vegetables. As you know, gardening is a popular hobby here in San Francisco. If you're a serial gardener, a patio provides a perfect space to grow your own herbs, fruits, and vegetables. You can also create a beautiful outdoor oasis with flowering plants, shrubs, and trees.
Here are a few other things you can do with a patio that aren't near as enjoyable without one.
Enjoy the Outdoors.
Sure, San Francisco has its micro-climes, and those make a difference in which plants do best where. However, the weather is usually "sit outside and cloud gaze" weather – sunny and mild in the day, fire pit at night. Without a patio, where could you enjoy all this fantastic climate?
If you have an open outdoor patio, you can enjoy laying out in the sun and soaking up all that Vit D (but not too much). If you have a covered patio, you can still enjoy the warmth of the sun with a little extra shade thrown in. Whether you're reading a book, sipping a cup of coffee, or just lounging around, a patio provides a perfect setting to do it all.
Increase your Property Value.
Not to make life sound like it's all about money, but having a patio in San Francisco can add value to your property. A well-designed and functional patio can be an attractive feature for potential buyers. It is an investment that not only adds value to your home but also provides a place to relax and enjoy.
Most people end up building a deck or patio in their backyard, but these versatile outdoor living spaces aren't picky about where they shine. A patio in the front yard only serves to add more curb appeal. Whether you opt for a wood deck, a flagstone patio, or something in between, it's sure to up your value and enjoyment in the home.
Entertain Guests.
A patio is a backyard sanctuary. With comfortable and ambient lighting, a patio provides the perfect place to host gatherings with your friends and family.
Whether you're grilling up a family feast or intimately relaxing with some of your closest friends, a patio serves as an idyllic space to socialize, unwind and bask in the great outdoors. We especially love using fire pits at night, which can spark a romantic feeling with your loved one or give a "down by the beach" feeling with friends.
Dine Al Fresco.
San Francisco has some of the best restaurants in the world, but nothing beats dining al fresco on your patio. A little fresh mozzarella, some prosciutto, maybe some fresh tomatoes and basil… tasty on its own, better on your patio.
You can enjoy a beautiful meal with fresh air and captivating views. It's a perfect setting for a romantic dinner, a family gathering, or a casual lunch.
Relax and Relieve Stress.
A patio is more than just an outdoor space; it's a sanctuary where you can disconnect from the world and reconnect with nature. One of the primary benefits of having a patio in San Francisco is the opportunity to escape from the hustle and bustle of city life. Whether you're sitting quietly in meditation, practicing yoga, or just taking a nap, a patio provides a peaceful environment for all.
Research has shown that spending time in nature can have a profound impact on our mental and physical well-being. Being outside and surrounded by greenery can reduce stress, improve mood, and boost cognitive function. A patio provides an opportunity to experience these benefits, even in the heart of the city.
Wrapping It Up.
As we're sure you can see, having a patio has numerous benefits – and not just because you live in San Francisco. Thankfully, we're that patio builder near you that's ready, willing, and experienced in creating beautiful front and back yard patios and the views to go with them.
Patio FAQs
Do I need a permit to build a patio in San Francisco?
Yes, you may need to obtain permits before we build your San Francisco patio. The requirements can vary depending on the location and size of your patio. -But don't worry; we'll make sure you're up to code!
What materials should I use for my patio?
The materials you choose for your patio can depend on your budget, design preferences, and climate. Some popular options include concrete, pavers, brick, and natural stone.
How do I maintain my patio?
Patios require minimal maintenance. Regular sweeping and occasional pressure washing can help keep your patio clean. It's also important to seal your patio every few years to protect it from the elements.
How long will my patio last?
The lifespan of your patio can depend on the materials and construction. With proper maintenance, a patio can last for decades.