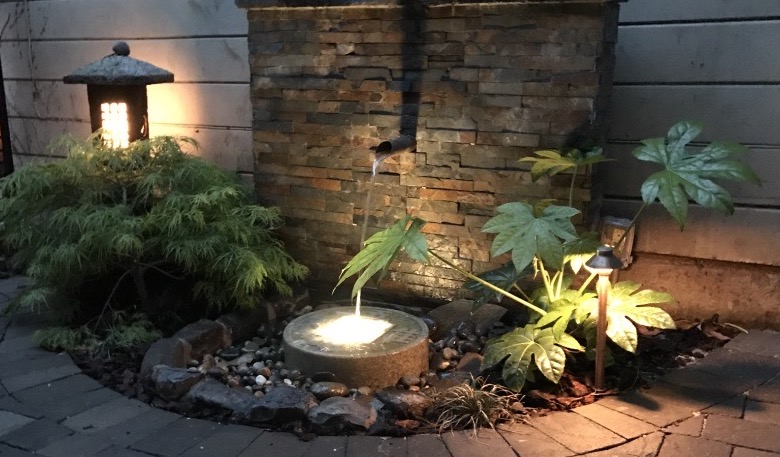 When it comes to landscape architecture in San Francisco, the team at Tamate Landscaping offers you value for your investment. We have ideas for any size property or budget so you won't have to break your bank, and your satisfaction is our only concern.
Front yard landscaping are currently trending right now in the Bay area. Front yard patio designs come in a variety of styles. For example, terraced gardens can blend into the natural landscape. Additionally, patios can be decorated in many different accents to suit your preferences.
In fact, our front yard patios combine an Asian-inspired aesthetic with an eye for innovation. Let us take care of your landscaping ideas. We will create a unique front yard design that will impress potential buyers. It will also provide hours of enjoyment all year round.
Benefits of Building a Front Yard Patio
Not only will the right landscaping features add curb appeal, but the home improvement will also add to the value of your property. According to the National Association of Realtors (NAR), a patio will add approximately $5,000 to the value of your home. In fact, the ROI of landscaping is between 75 – 100% of your investment.
However, the enjoyment that you will get from your front yard patio is priceless.
Innovative patio designs offer the benefit of:
Adding visual interest
Creating an outdoor entertainment space
Extending the usable living area of your home
Innovative Patio Design Ideas for Your Consideration
When it comes to landscaping projects, there is no one-size-fits-all solution. The final design should compliment the style and external features of your home while fitting comfortably within your budget and lifestyle of prospective buyers. Above all, it should be easy to maintain, care and add beauty to your surroundings.
Here are some inspirations that are designed to boost your home comfort and enjoyment:
1. Create a cozy sitting area: Imagine enjoying your morning coffee over a breathtaking view of the Bay area. Another idea is to build a comfortable, inviting seating area with a fire pit for evenings with friends and family. Both are ideal for properties with limited space or difficult topography.
2. Minimalist design aesthetic: A hallmark of Asian-inspired landscaping is a minimalist design that features clean lines and symmetry. Consider pops of greenery bordering stone steps or outdoor light pathways leading to your front yard patio.
3. Urban oasis: Escape from the city without ever leaving home by creating a sheltered space that's tucked away amidst delicate greenery and peaceful water features.
4. Outdoor Kitchen: Embrace the vibrant air and spirit of San Fransico with a front yard patio designed as an outdoor kitchen. This will transform the space effortlessly, create an inviting hub for everyone to enjoy the stunning scenery while cooking up gormet meals on state-of-the-art appliances.
Ideas for Furniture, Plants, and Decorative Accents
When it comes to comfort and livability, furniture selection is essential. Arrange chairs and bench seating to suit the purpose, whether it's cozy gatherings or solo enjoyment. Make sure that the furniture is also durable and weather-safe as well as attractive and easy to care for.
Whether you elect for containers, a flower bed or a garden, plants are an easy and budget-friendly ways to add ambience and pops of color to your patio design. Choose native species that are amenable to the climate in San Francisco, and mix colors and textures to create mood and atmosphere.
Tie the décor together with an oversized rug, and add geometric shapes like lanterns or statuary and lighting fixtures to make a statement without being overstated.
Features to avoid:
Some additions to your landscape architecture will actually detract from the value of your home and turn away potential buyers.
Unless you're not planning to sell your home within the next few years, avoid:
High-maintenance water features
Ultra-trendy or highly niche décor
Large expanses of concrete
It's also important to maximize your space, design for easier maintenance, and attend to the security of your property.
Ways to Maximize Space and Make Maintenance Easier
Make the best use of space by taking careful measurements before purchasing furnishings, and then determine the best placement for maximum enjoyment. When space is limited, go vertical by embellishing the décor with hanging plants and wall-mounted lighting or torches.
Your space will be easier to maintain and look great year-round by selecting plants that bloom in different seasons or evergreens foliage that looks beautiful throughout the year. Clean the patio and furniture regularly, and make sure to keep plans and trees pruned and tidy.
Lastly, safety and security are crucial when designing and building a front yard patio. Ensure that the walkway around your patio is level, free of obstacles, and well-lit to reduce any tripping hazards. Install motion sensor lights and security cameras to ward off unwelcome visitors.
Consider installing solar-powered lights in strategic areas that can charge during the day and automatically turn on at night. They're energy-efficient, and they'll add to the ambience while providing additional security.
Final Thoughts
Creating a front yard patio can add value to your home. It also provides an extended outdoor living space to enjoy. Implement our creative design ideas and landscaping architects. Add suitable furniture, plants, and decorations to your liking. You will have a space to enjoy on warm summer evenings and sunny days for years.
Get in touch with us to book a consultation with Paul today! We've served the San Francisco community for more than 25 years, and we'll work with you to bring your ideal landscaping vision to life.