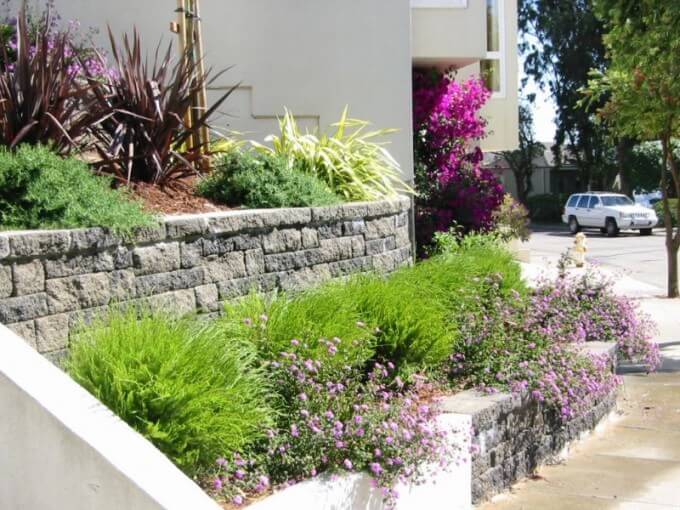 Backyards in Dogpatch have a lot of potential when it comes to curb appeal and landscaping. The mix of old warehouses, apartment buildings, and homes creates a microclimate that is perfect for certain plants and trees. Adding a few well-placed trees and bushes can create a beautiful oasis in the middle of the city.
If you have the space, you could even add a small pond or fountain. Backyard landscaping is a great way to increase your home's value and make your outdoor space more enjoyable. With a little planning and effort, you can transform your backyard or front yard with the right curb appeal including a relaxing retreat or an oasis in the middle of the city.
Thanks to the unique microclimate in Dogpatch, you have the perfect opportunity to create a one-of-a-kind landscape. As a mixed-use neighborhood with all the hustle and bustle on the weekdays, you often can't wait for the weekend to come and the noise to die down. But with thoughtful landscaping design, and with the help of some plants that will thrive in the steady sun, you can have a restful place even in the midst of all the crazy.
Growing That Curb Appeal: Sidewalk Landscapes
Even on Minnesota Street, where curb space for growing is at a premium, there's room for sprucing up.
Seaside Woolly Sunflower, for example, is a short perennial that loves sun and partial shade. It only grows about three feet tall and has a bright yellow in the spring and summer. It's a perfect plant for sidewalks as well as butterfly and bee gardens and, since it continues to bloom year after year, you don't have to keep replacing it.
Yarrow is another great sidewalk plant. Much like the Woolly Sunflower, it likes sun and partial shade. This perennial grows white flowers that also attract butterflies and bees. Be careful if you get this curbside decoration, however. It's self-sowing and travels by runners; you'll want to keep it carefully pruned.
Not to be left out, Ithuriel's Spear should be on your potential list of sidewalk plants. Keeping in tune with the other two, it grows to the same approximate stately height of about three feet. It also does well in sun and partial shade. However, unlike the rounded petals of the Yarrow and Seaside Woolly Sunflower, Ithuriel's Spear is a purple trumpet flower.
Into The Backyard: Small Landscapes Done Right
Of course, the plants above would fit just as well into your garden, but the larger space affords for more variety.
We enjoy landscaping, but Japanese landscapes are our passion – which is why the California Poppy is the first on the list of garden plants. These spring and summer bloomers add a splash of bright orange and yellow color to your garden reminiscent of the flowers of Japan. In small or large batches, they catch the eyes of man, bees, birds and butterflies.
The delicate, purple Douglas Iris is another attractive addition. Blooming in spring and winter, if mixed with other perennials, will provide your garden with color all year round. If you're planning on building a bee or butterfly garden, this is an excellent choice.
A taller, but no less beautiful plant is the Silver Lupine. This leafy plant can grow up to six feet tall at maturity and is more like a shrub than a plant if left to grow. It enjoys full sun and, in spring and summer, blooms purple flowers that remind some of lilacs in look. Birds, butterflies and hummingbirds love this plant. As an extra bonus, planting this perennial will give yet another home to the endangered Mission Blue Butterfly.
As you can see, there are plenty of possibilities throughout San Francisco and beyond. Whether you're growing a bee garden, bird garden, butterfly garden or just a you garden, your backyard landscape can give you a peaceful place no matter what day of the week it is.